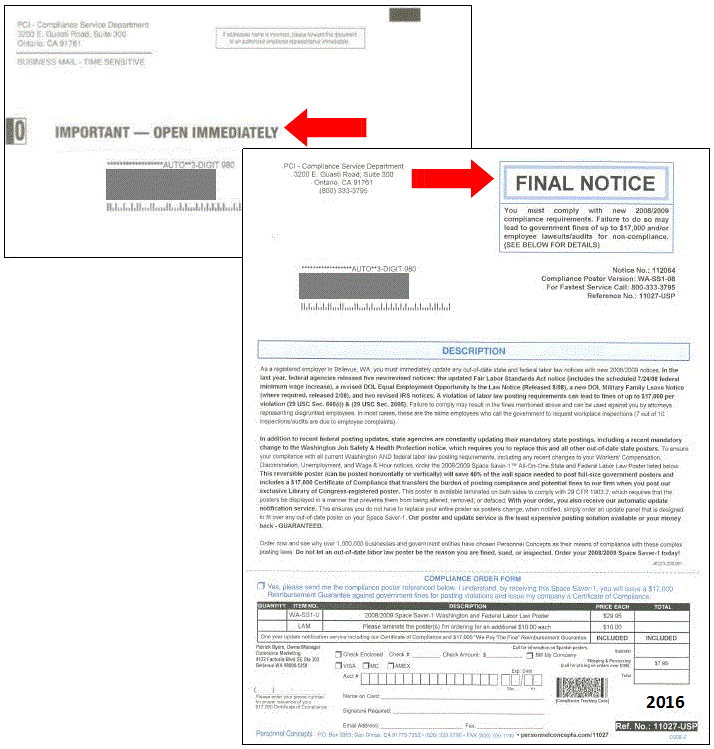 Managing cash flow is essential for every business. Our business was built on helping clients stop fraud but along the way we've seen a shift in how hard earned cash gets wasted or better yet, tricked out of businesses checking accounts.
It's not the large amounts that go unnoticed with today's fraud prevention systems, it's the small amounts that really cause the problems.  One example is when accounts payable receives and pays a bill or invoice that's not really an invoice at all.  I call it a fake invoice or #faknvoice.
A good example is the invoice you see here.  About 3 times a year our office gets these official looking "State Compliance Poster" warning letters. Recognize it?
I've been in the accounting industry for years so I've learned to watch for these types of fake bills but last week, while helping a client set up a new automated payment system, I noticed a payment going out to "PCI Compliance" for "Posters".  I let my customer know this was not a real bill and the posters they offer are free from his state at California State Compliance Poster Download.  
The bill caught my attention because we received the same letter the week before.  Before it was fed to my shredder, I made a note to point it out to my accounting team as a quick reminder to watch for these types of letters.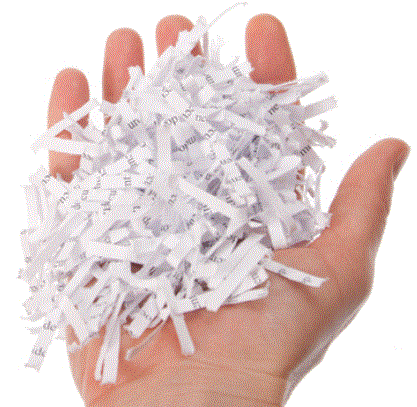 Seeing one of my clients accidentally pay the #Faknvoice made me want to warn all my clients to watch out.  This is the time of year we all get an increase in the volume of mail so make a point to follow these steps to prevent this from happening at your company.
Use a PO system to cross reference bills to authorized purchases. 

Any bill received without a PO number gets put into a verification stack.  It's worth the time to verify anything without a PO number assigned.

Watch for fine print. 

Legitimate invoices don't load an invoice with small text.  They want to get paid so they clearly state what the bill is for.

Call the number, visit the website, or "google" the company. 

In the case of the "Personal Concept" poster letter above, a quick google search showed a full page of scam alerts and 1 star reviews.

Watch for threats for non-compliance violations.  

Threats are a trigger to get people to pay so be skeptical and do your homework.
Remember the "A dollar saved" rule?  Simple but true.  Pay attention to all your payments being processed especially the small ones.  
If you haven't done so, make sure you use the systems available to protect your business from fraud.  Programs like Secure Check 8 let owners see and approve every check being processed.  If it looks suspicious, don't send the payment.
Also, be sure to use your banks positive pay feature to completely stop any and all check fraud.  It's the only proven method available to stop check fraud so if you're not using it, make sure you start today.
John Rowan
Advantage Business Equipment