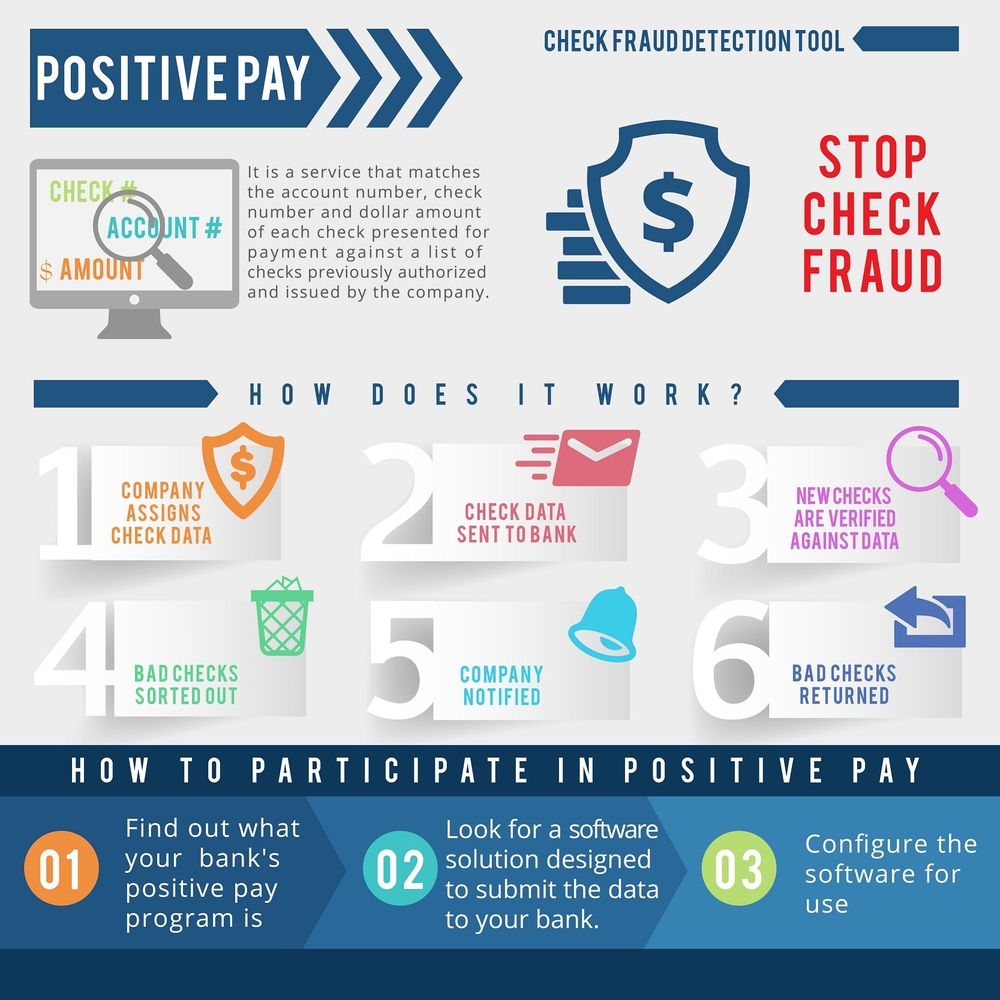 When available, this service should be used by all organizations because it is proven to stop attempted check fraud.
It is easy to participate in Positive Pay and the fee is minimal compared to the financial damage it can save a Corporation.  The program was developed to stop check fraud and it has proven to stop all forms of check manipulated fraud since it was implemented.  If any check is passed through a company account, it must match exactly the data submitted to the bank.  This includes the check number, payee, and amount.
Find out what your Banks Positive Pay program is, then look for a software solution designed to submit the data to your bank.  Software like AP Technologies, SecurePay Software, is designed to format the check data after each check run and send to the bank for Positive Pay verification.  SecurePay formats the data then securely sends the file based on the banks requirements.  Most programmers recommend sending the file once a day to minimize the file transfer fees banks charge.