Pharmacy Pill Bottle Shredder
Price:
Call for Low Price!
Shipping:
FREE
Brand: Ameri-Shred
SKU: Medi-Shred
Product Videos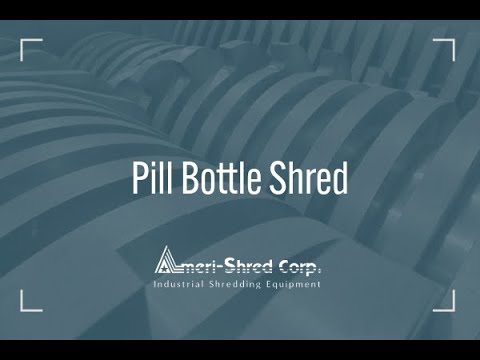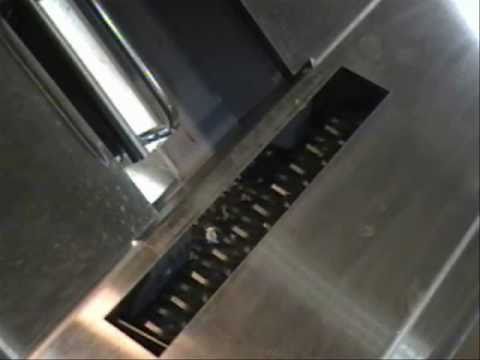 HIPPA compliant Pharmacy Shredder designed to shred pharmacy pills bottles with pressure sensitive labels containing confidential patient or medical information. The Medi-Shred pill bottle shredder is designed to safely destroy pill bottles, syringes, blister packs, labels, and paper.
The Medi-Shred has two separate feed slots, one for paper and one for pill bottles. The pill bottle opening can process multiple bottles quickly in the 5" W x 8" L x 3"D opening. Slide open the safety latch and fill the compartment with bottles or syringes. Close the cover and the Medi-Shred automatically feeds the material into the solid steel cutting blades safely and to HIPPA standards.
A separate 10" paper feed slot allows the user to shred up to 10 sheets of paper to level 4 shred size at the same time pill bottles are being destroyed. Safe for paper, paper clips, CD's, and Credit Cards.
Specifications for Pharmacy Pill Bottle Shredder
| | |
| --- | --- |
| Power Supply: | 110 volt |
| Max Speed (ft/min): | 22 FPM est. |
| Sheet Capacity (20lb - 16lb): | 10 |
| Shred Size (in.): | 1/8" x 1 1/2" |
| Throat Opening (in.): | 10" |
| HP (output): | .75 (HP) |
| Auto on/off: | Yes |
| Auto Reverse: | No |
| Motor Duty Cycle: | Continuous |
| Bag Full Auto Off: | No |
| Bag Full Indicator: | No |
| Casters: | Yes |
| Accepts CDs/Credit Cards: | Yes |
| Accepts Staples/Paper Clips: | Yes |
| Shipping Weight: | 550 lbs. |
| Dimensions: | 24"W x 51"H x 27.5"D |
| Waste Bin: | 12 gal |
---