The KOBRA Cyclone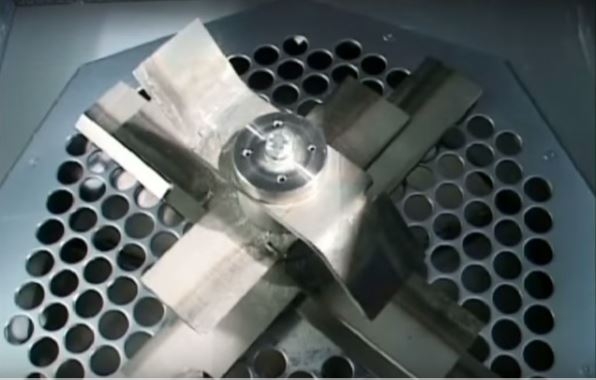 is a commercial paper and material shredder designed with turbine fans and interchangeable screens. Using high-pressure air flow, the Cyclone moves material around the enclosed chamber while the hardened steel blades chop the material until they're small enough to pass through the interchangeable screen. The user can adjust the shred size by inserting one of 6 different screen sizes.
The Cyclone is able to shred up to **500 sheets per pass from level 2 security. Level 6 destruction standards available. Rated at 940 lbs per hour.
Patented Turbine Shred Fans: Designed to be operated with no oil, these blades can destroy more than just paper. The Cyclone can process everything from cans to plastics, to a variety of other materials making it the perfect recycling shredder.
Works on: Cardboard, Aluminum Cans, Plastic Bottles, CD's & DVD's, Floppy Disks, Paper, and more!
Built in Vacuum: The Cyclone is equipped with a vacuum system designed to provide the operator with a clean and dust free working environment. Easy access panels and user friendly controls are standard so anyone can safely operate the unit and lock it when not in use.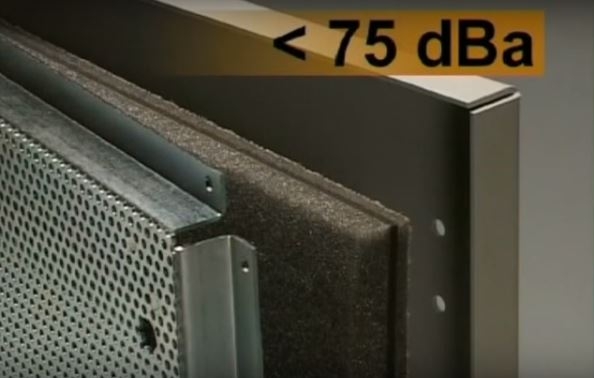 Quiet Operation: The Cyclone is built with a double insulated shredding chamber and a special plastic outer housing enclosure for low noise operation under 75 dBa.
Continuous Duty: Able to operate continuously 24 hours with safety thermal shutdown for safety.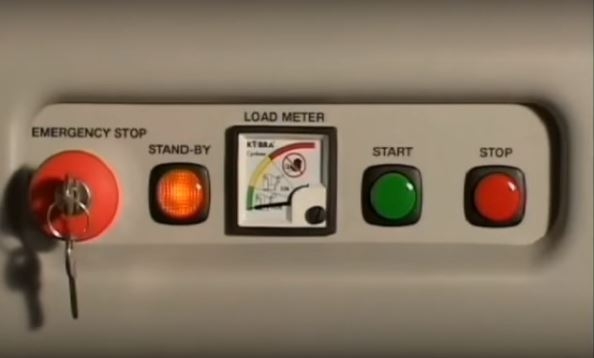 Load Meter: User panel with easy function design and emergency stop switch to safely and instantly stop the blade motion. A load meter gives a visual reference of the motor power draw.
Built in Trolley: Built in trolley to easily remove waste paper when the bin is full.
Technical features
Throat width (WxH): 325x220 mm
Shred size: 6 sizes to choose from.
Security Level: 5 different available Security Levels similar to P-2, P-4, P-5/P-6, P-7 DIN 66399
Paper capacity: Up to 500 sheets A4/70gr at a time.
Credit card capacity: 45.000 per hour
CD/DVD capacity: 15.000 per hour
Floppy Disk capacity: 7.000 per hour
Shredding Output: up to 400/420 Kg per hour (theoretical output)
Noise level: 75-85 dba (depending on local voltage and in idle operation)
Waste bag volume: 400 liters
Voltage: 380/400 V
Power: 6.0 Kw high efficiency motor
Motor thermal protection: yes
Dimensions (WxDxH): 80x212x210 cm
Weight: 440 Kg
** Shred capacity varies depending on screen size, material, power supply, etc.