Sign up today and get 5 eChecks FREE!
Key Benefits:
No postage or envelopes needed.
Create single or multiple checks.
Import CSV files from your accounting software to generate a batch of checks.
Include remittance data with your emailed check.
Deposit checks directly with participating banks.
Set up users with permission levels to establish separation of controls.
See how it works!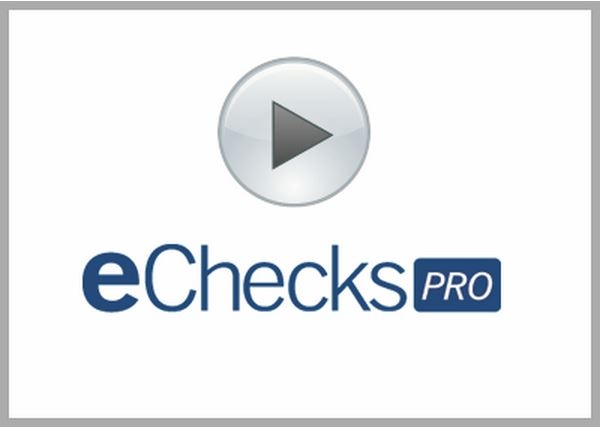 With the eChecks online check payment system, anyone can send or receive an eCheck. The payee needs no special equipment or a subscription to print and cash an eCheck.
Paying with eChecks -
Businesses or individuals can send payments to anyone with only their email address. No need to get the payees mailing address or bank account information in order to send payment. The receiver never has to share any private information and they can receive their legal check in seconds to deposit like any standard check.
Receiving an eCheck -
The receiver gets an email notice letting them know they've received a payment. They click the link and print the legal check on any printer. No account is required and they pay no fees. They can print using any printer and take the legal secure eCheck to any bank to process. It's a legal check, they just endorse it and deposit it.
The patented VerifyValid program protects the banks and sender against fraud.
Advantage Business Equipment has been trained and certified by Deluxe and VerifyValid to offer the eChecksPro innovative paperless check program. As a certified provider for eChecksPro, the experts at Advantage Business Equipment can answer any questions and guide users through the set up and implementation of the eChecksPro program.
For more information on eCheckPro, call us at 800-560-2242