Cassida C500 Heavy Duty Coin Counter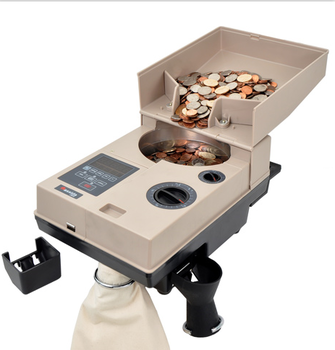 Cassida C500 Heavy Duty Coin Counter
Price: $550.00
Our Price:
$455.99
Brand: Cassida
SKU: C500
The Cassida C500 coin counter/off-sorter combines the most demanded coin counter features into a tough, compact, and portable machine. The C500 counts at speeds up to 2,200 coins a minute from its 4,000 count (dimes) coin hopper.
The C500 also includes a memory function along with all the counting modes you would expect to find on larger machines. Available in all modes is the capability to count one denomination while sorting out all other coins.
The C500 has a coin dimension adjustment that allows it to work with just about any token or coin, including Canadian and Mexican.
Operating Modes include count, batch, add and offsort
Counting speed of up to 2,200 coins per minute
Lightweight, compact, foldable and easy to carry
Fast, accurate, and reliable
Works with all US, Canadian, and Mexican coins and most tokens
Includes coin tube set for wrapping pennies, nickels, dimes and quarters
*1 year full parts and labor warranty
Specifications for Cassida C500 Heavy Duty Coin Counter
---