When choosing a paper folder these are the most critical items and requirements to look for:
1. Paper Size: What are the different sizes of paper to be folded? Is there an 11" x 17" paper requirement? This will eliminate many paper folders that only fold 8 ½" x11" and 8 ½" x 14" paper.
2. Fold Type: What are the different folds needed? You may only require a simple tri-fold, a half-fold or z-fold. Most folders will accommodate these standard tasks. However, if you are looking to do a cross folding where you take an 11" x 17" document, fold it in half to 8 ½" x11" , then fold it again, you will want to look at a folder such as the Duplo DF 980 or Duplo DF 970 paper folder.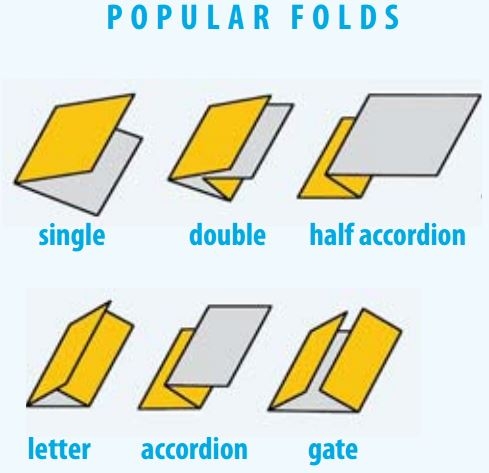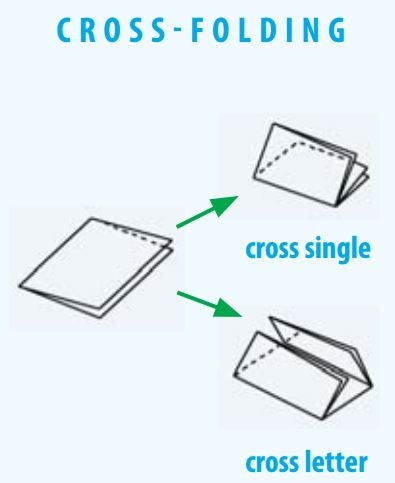 3. Paper Stock: Paper folders listed on www.abe-online.com let you know the minimum and maximum paper weight they are capable of handling with satisfactory results. Many friction paper folders have a difficult time with slick or glossy paper stock. If you plan on folding these types of materials, please call one of our sales consultants at 800-560-2242. Also, you can ship us samples of the materials that require folding. We will test them on our paper folders and contact you with the results. In most cases, if you are folding 20 lb. bond paper with standard folds, it is not necessary, but it's a good idea to be sure you select the right paper folder from the start.
4. Folding Volume: Knowing the current and future paper folding volume is important to understand before purchasing. Most folders can handle a large volume and even smaller units can process 9000 documents an hour, but they may not be rated for continuous operation. Folding one hour a day requires a different folding machine than one used to fold 8 hours a day. Continuous operation paper folders are built with heavier duty parts, added insulation, and weight to minimize vibration. Over using a paper folder is a common problem and leads to a shorter operating life and higher maintenance costs. Buying a size appropriate machine will save money by minimizing repairs. Extended service life also provides better amortization for the initial purchase price of the unit. Considering the cost associated with down time during repairs, the final price to a business can be significant for the wrong purchase.
5. Folding Speed: Consider the speed as well as the duty cycle of a folder before purchasing. That is not as important as the volume of folding but consider the need to have someone feed the folder and manage the project. Employee productivity is a cost to consider.
Commonly customers under buy quality and reliability of a paper folder so make sure you talk to an expert before you purchase. Not all folders are created equal. Call our sales staff at 800-560-2242 to help recommend the right folding solution for your business.