SEM 1201CC High Security NSA / CSS Certified Paper Shredder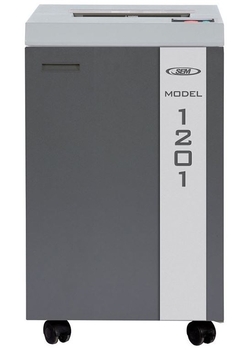 SEM 1201CC High Security NSA / CSS Certified Paper Shredder
On GSA Contract
Price: $8,506.00
Our Price:
$5,645.00
Shipping:
FREE
Brand: SEM
SKU: 1201CC
* Extended delivery times required. Currently 60 day back order.
Model 1201CC meets DIN 32757 and DIN 66399 Level 6 / P-7 shredder standards and shreds paper to a max size of .03' x .15". Rated at 18 reams per hour at 6 sheets per pass. the 1201C is designed with a lubricated cutting head so NO OILING is required. Includes an insulated cabinet and motor ultra quiet operation. A discharge fan is installed for extra security and shred chad compacting. For added security, the 1201C has a wheel installed in the shredded paper discharge path which is designed to mix paper prior to depositing in the waste bin adding one last layer of shred safety.
BUNDLE SPECIAL * Includes free case 100 shred bags.
SEM offers the widest variety of NSA/CSS 02-01 (EPL) evaluated and listed high security paper shredders in the market. All units include standard safety features making them popular in offices of all sizes. All units have built in safety features and automatic energy saving modes. The standard "ESM" mode adjusts the unit to ZERO power consumption after 30 minutes of non use.
Automatic start stop.
Automatic reverse function due to paper jam.
Casters for mobility.
Bag full indicator and door open stop function.
Deployment case available.
| | |
| --- | --- |
| Speed ( ft/min) | 22-28 |
| Sheets Per Pass | 18 |
| Throat Opening (in) | 12.4 |
| Motor (HP) | 1.5 |
| Shipping Weight (lbs) | 192 |
| Dimensions (HxWxD) | 34" x 20" x 20" |
| Waste Bin Size (Gal) | 30 |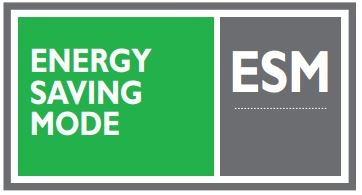 * ECO mode control designed to automatically put shredder into ZERO ENERGY mode after 30 minutes of no activity.
SEM P-7 paper shredders NSA evaluated and listed suitable for "Top Secret" document destruction

| | | | | | |
| --- | --- | --- | --- | --- | --- |
| MODEL | NSA Rating Reams/Sheets | Capacity | Sheets | Feed Opening | Price |
| | 5 reams hr/3 sheets per pass | 10 Gal | 4-7 | 9.5" | $1,068.55 |
| 1324c/3WO | 5 ream hr/3 sheets per pass | 27 Gal | 4-7 | 9.5" | $1,424.00 |
| 2226CC/3NO | 15 reams hr/6 sheets per pass | 28 Gal | 11 | 10.25" | $2,226.00 |
| 2226CC/3WO | 15 reams hr/6 sheets per pass | 28 Gal | 11 | 10.25" | $2,270.25 |
| 244/4 | 17 reams hr/8 sheets per pass | 28 Gal | 13 | 10.25" | $2,671.00 |
| 344 | 12 reams hr/5 sheets per pass | 28 Gal | 8 | 10.25" | $3,128.88 |
| 266/4 | 28 reams hr/10 sheets per pass | 48 Gal | 18 | 12.25" | $5,398.00 |
| 5140C/4 | 24 reams hr/10 sheets per pass | 60 Gal | 16 | 16" | $5,310.00 |
| 1201cc | 18 reams hr/6 sheets per pass | 30 Gal | 18 | 12/4" | $5,645.00 |

Specifications for SEM 1201CC High Security NSA / CSS Certified Paper Shredder
| | |
| --- | --- |
| Power Supply: | 115 v (20 amp outlet) |
| Max Speed (ft/min): | 22 to 30 |
| Sheet Capacity (20lb - 16lb): | 18 |
| Shred Size (in.): | .03' x .15" |
| Throat Opening (in.): | 12.4" |
| HP (output): | 1.5 |
| Auto on/off: | Yes |
| Auto Reverse: | Yes |
| Motor Duty Cycle: | Continuous |
| Bag Full Auto Off: | Yes |
| Bag Full Indicator: | Yes |
| Casters: | Yes |
| Accepts CDs/Credit Cards: | No |
| Accepts Staples/Paper Clips: | No |
| Shipping Weight: | 225 lbs |
| Dimensions: | 34" x 20" x 20" (HxWxD) |
| Waste Bin: | 30 gal |
---