Shear Tech LE 5950 Check Endorser
Price: $2,995.00
Our Price:
$2,949.00
Brand: Shear Tech
SKU: Shear Tech LE 5950
Product Videos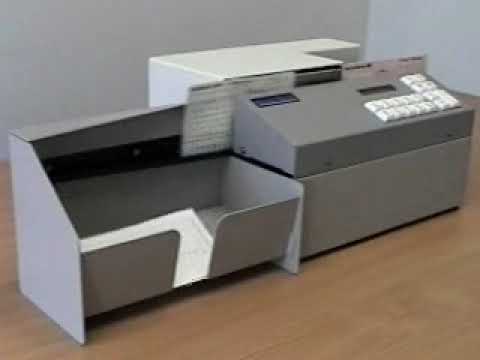 The Shear Tech LE-5950 Dual Head Check Endorser is a high-speed fully automatic endorsing solution with an integrated auto feeder that will endorse 7,000 documents per hour. The Shear Tech LE-5950 Check Endorser has two high quality ink-jet print heads that allow approximately 5,000,000 characters between cartridge changes. Easily and conveniently change the check endorsing program at any time on the LE-5950 through itís built-in keyboard.
Ships pre-programmed to your specifications, with FREE FREIGHT READY TO GO!
Ships in 14 to 21 days.
Features:
High speed production of 7,000 docs per hour
Long life ink cartridges - approx. 5,000,000 characters
Integrated auto feeder
Ink level monitoring system" ink low" notification
Programmable keyboard
Up to 33 selectable endorse format lines
Three operating modes: endorsing, counting documents, dividing batches of checks to smaller groups
Print time and date on docs
Five font styles, standard, condensed, dual line, bold, and extra bold
Five variables types, date-time, numeric prompt, alpha/numeric prompt, counter, and group counter
RS232 communication port for firmware upgrades and featured PC based applications
Backup of entire configuration on a PC
Dual print heads allow twice as much printing information compared to the previous model
Detachable stacker (not shown in the picture)
Specifications for Shear Tech LE 5950 Check Endorser
---