Robox FFF 3D printer with patented dual print tip 80/20 micron extruder for ultra fast printing.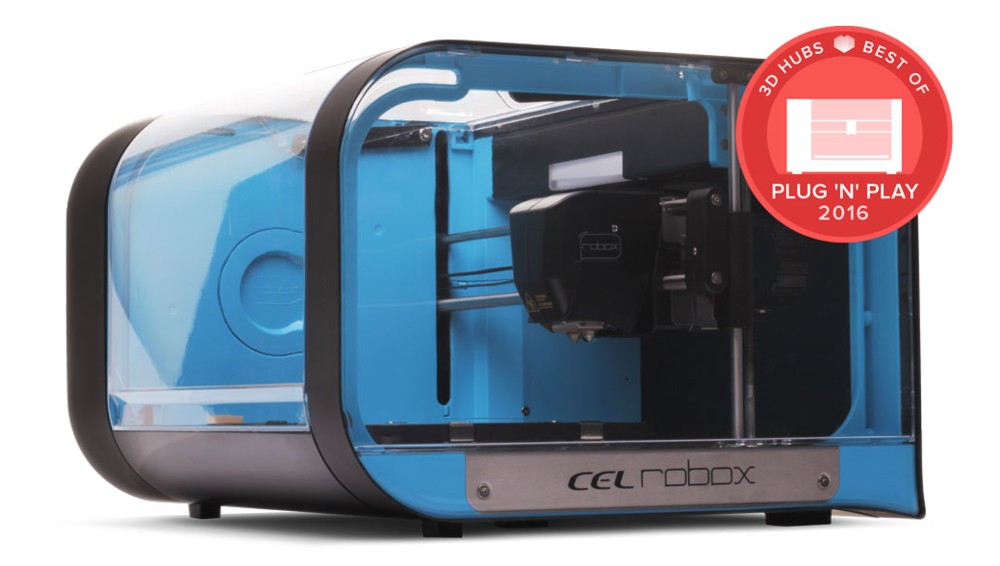 Top rated by users: The Robox 3D printer was recently ranked as the top plug and play 3D printer by 3D hubs. 100% of current users surveyed recommended the Robox for other 3D printer buyers giving it the #1 rank for 2016. Combined with the industries only 2 year full warranty, Robox is the fastest growing 3D printer maker in the market.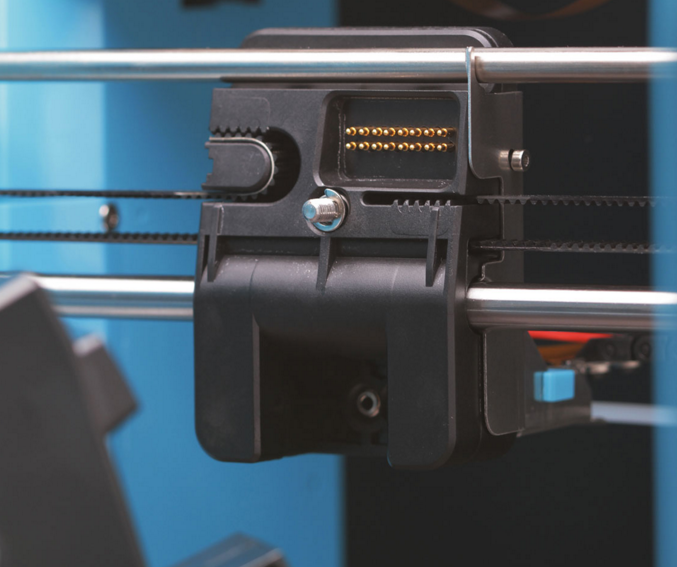 HeadLock Tool: This patented tool free system allows users to quickly add or change parts in the durable 3 axis frame. This gives the Robox added module expansion not available in other 3D printers and gives the Robox increases functionality. Robox printers can potentially be expanded to function as a 2D drag knife, ceramic paste extruder, or light machining rig as new attachments are developed.
FFF 3D Printer head: Robox uses an exclusive patented needle valve. Designed to reduce flaws by increasing filament capacity.
QuickFill DUAL-nozzle: Robox is designed to maximize printing speed of 3D projects by using a Dual-Nozzle QuickFill system. This patented design uses a larger .8 mm (400 micron) nozzle to fill internal areas and a smaller .3 mm (20 micron) nozzle to print exposed areas of the project. The Robox uses the same filament in both nozzles giving it seamless worry free 3D printing.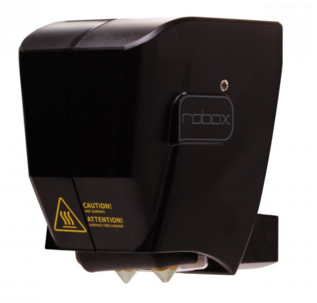 SmartReel Filament feed: Every Robox 3D printer is built with an EEPROM smart mircochip which enables the unit to automatically recognize material fed into the unit. This allows the Robox to print using a broad and growing range of materials and colors. Robox uses PLA, ABS, and HIPS material in a variety of colors.
Use your favorite material: Robox partners with the best material suppliers in the industry to allow users the flexibility to purchase the product of their choice. Robox users are not required to buy Robox specific filament allowing a greater selection.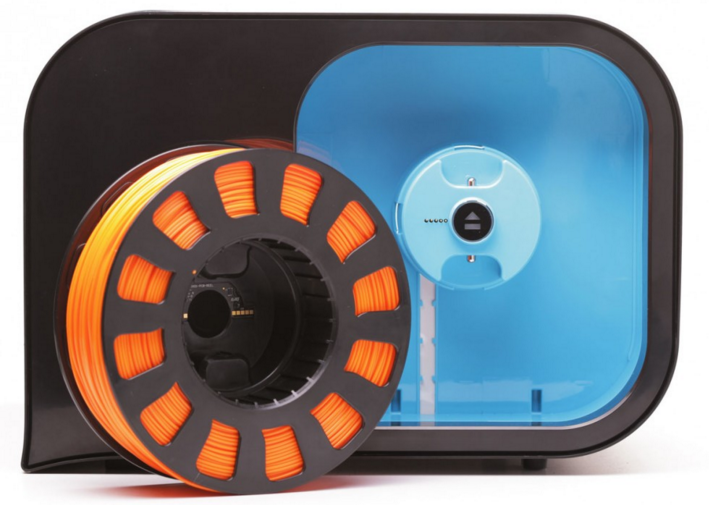 Powerful 4Nm torque motor: The Robox uses a SmartExtruder along with a powerful 4Nm torque motor to track filament being used and provide consistent and even material feed. This reduces print failures on extended 3D print projects.
ThermoSurface Heated Bed: Made with a heated bed, the Robox heats the surface to 130 F in under 3 min. This is twice as fast as competitor brands so you can start printing faster. The 2 sided heated bed is easy to maintain and is only 1mm thick for easy removal. Rated as the best heated print surface because it does not shrink or expand throughout the standard print temperature range needed for quality 3D prints.
Enclosed build chamber: The Robox uses an enclosed build chamber that locks to prevent injury from accidental contact with hot surfaces. Schools and Universities appreciate the added safety the unique locked chamber adds while the printer is unattended.
Auto Level: Prior to printing, the Robox auto level system takes precise measurements in 9 different bed locations. This guarantees the print job starts with a perfectly level work surface.
Automaker Software: Free and easy to use software custom made for Robox. Simple user interface designed for novice users but advanced controls make it a program experts will enjoy too. AUTOMAKER SOFTWARE.
| | |
| --- | --- |
| Features | |
| Print Technology | FFF - Fused Filament Fabrication |
| Filament Diameter | 1.75 mm |
| Supported Material | ABS, PLA |
| Software | Robox Automaker |
| Power | 120 vac |
| Print Accuracy | .0007" - .011" (20 to 300 microns) |
| File types | .stl, obj |
| Unit construction | Aluminium and ABS |
| Print Jet | Dual tip single filament |
| Positioning Precision | xy: 7.5 microns z:.15 microns |
| Unit Size (D x W x H) | 13.6" x 13.3" x 9.4" |
| Build Chamber Size (D x W x H) | 8.3" x 5.9" x 3.9" |
| Weight | 18.5 lbs |
| Heated Bed: | 130 F |