P2094 High-Volume Bottom Air Feed Pressure Sealer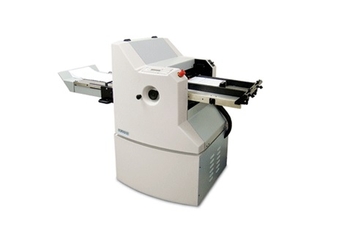 P2094 High-Volume Bottom Air Feed Pressure Sealer
Price: $37,250.00
Our Price:
$32,500.00
Brand: Formax
SKU: P2094
The FD 2094 Auto Seal® processes cut-sheet pressure seal forms in a mid-volume production environment utilizing pressure seal technology. The FD 2094 is fully-automated and provides continual loading of cut-sheet forms utilizing a bottom air-feed system.
The FD 2094 is pre-programmed with six fold types and the ability to store up to three custom folds into memory. It is capable of processing up to 28,000 forms per hour (400,000 forms per month) and has the flexibility to process forms up to 20" in length. Forms remain sequential and neatly stacked in the standard featured 31" output stacker.
The optional center slitter and 2-up form kit is available for applications such as double postcards. Also available is the Formax V-Stack36 Vertical Stacker which has the ability to stack up to 22" of processed forms, making it easier to unload for further processing.
Bottom air feed allows for continual loading of forms
Variable speed up to 28,000 forms per hour
Process forms up to 20" in length
Fault detector detects double feeding and any faults
7-digit resettable counter
31" sequential output stacker with photo-eye
6 pre-programmed folds and 3 custom folds can be saved
Fold types Z, uneven Z, C, V
Specifications for P2094 High-Volume Bottom Air Feed Pressure Sealer
---