GC10 Single Pass Card Slitter
Price: $4,284.50
Our Price:
$3,399.00
Brand: Martin Yale
SKU: GC10
Product Videos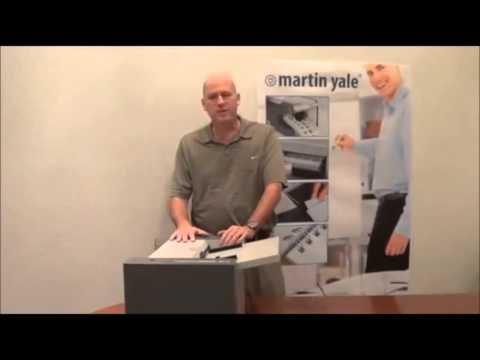 GC10 Single Pass Card Slitter by Martin Yale
With the GC10 Single Pass Card Slitter you will be cutting Business Cards more efficiently than ever. Self-sharpening hardened steel cutting blades will keep you
going for years of operation without replacement, can handle stacks of
up to 50 sheets of 65lb to 100lb cover and allows for continuous feeding. A great addition for any small businesses, quick print shops, churches and offices.
Features:
A single pass operation that creates quality 2" x 3.5" professional business cards
Cuts up to 50 sheets of 65lb to 100lb cover (177GSM to 286GSM)
Self-sharpening blades will allow years of operation without requiring replacement
Paper guides are adjustable to allow for precision cuts
Can be continuously fed to keep up production
Software containing popular templates for design programs such as InDesign, Quark, Word, Publisher and Illustrator included
Specifications:
Capacity: 50 cards per minute
Creasing: No
Perforating: No
Electrical: 115v
Dimensions: 21 1/2" W x 21 3/4" D x 13 3/4" H
Weight: 76 lbs.
Specifications for GC10 Single Pass Card Slitter
---