Set of Signature Plates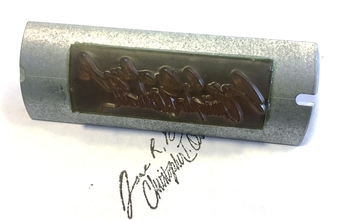 Set of Signature Plates
Price: $395.00
Our Price:
$295.00
Brand: Hedman
SKU: DSPlate
Replacement Signature Plates
Signature plate set for the Hedman DI 100, Formax 150, Cummins 288, and Moore 6110 check signing machines.
High quality replacement plates made from cast aluminum and high quality rubber stamp. Built to last over 500,000 impressions.
3 year warranty.
Plates includes one signature.
Additional signatures, background image, and titles available on request.
Specifications for Set of Signature Plates
---