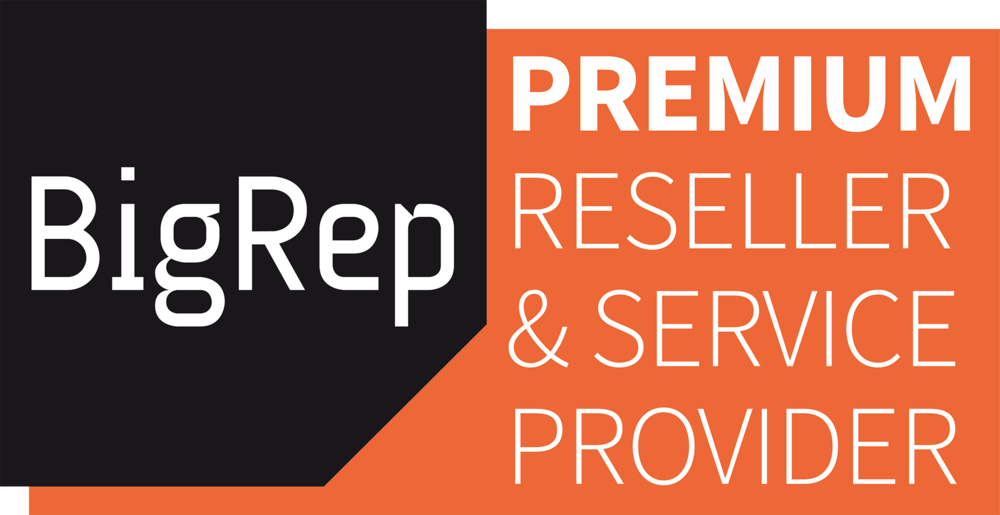 The BigRep Large Scale Industrial 3D printer
The largest precision FDM large format 3D printer in the market.
43.3" x 39.4" x 41.3" Print Chamber
Printer capacity: The BigRep 1.3 has the largest print area of any FDM 3D printer model in the market. With a full 1 cubic meter (35.3 cubic foot) print capacity, the BigRep 3D large format printer is 27 times larger than standard desktop 3D printers. It can be used to produce full scale parts, furniture, and prototypes to 100 micron detail for a fraction of the cost of current industrial 3D printers for sale. Made in Germany to precision standards, it's designed to endure high volume printing demands and be easy to operate with the touch pad controller.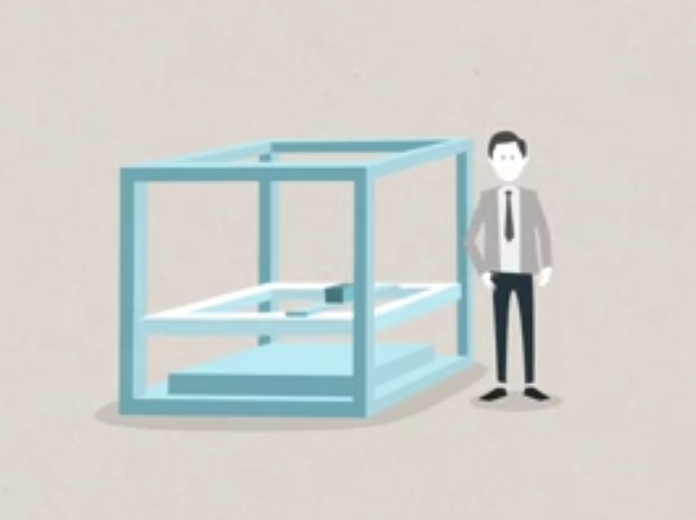 Industrial application: Designed for commercial, as well as industrial applications, the BigRep 3D printer fills the 3D printer void between large and expensive industrial 3D printers and small affordable desktop 3D printers. Users can print larger products without the need to slice jobs and glue segments together. This gives the user a larger production quality 3D print project and saves thousands compared to purchasing replacement parts or making costly molds.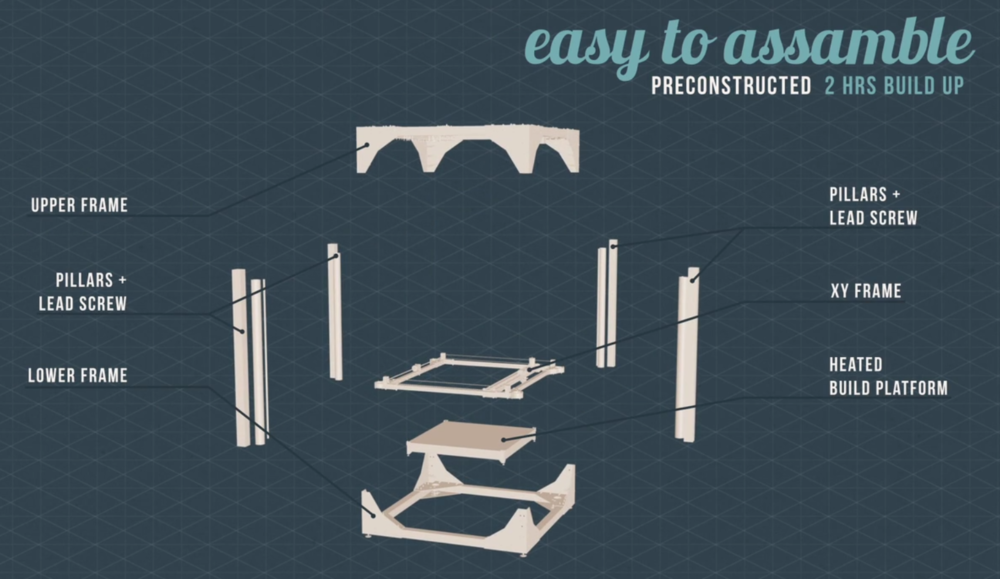 Easy to assemble: The BigRep 1.3 is shipped and packed so build and set up time is under 2 hours with no special skills needed. Made from durable aluminium, the parts are designed to quickly and easily fit into place.
Extruder: The dual modular extrusion heads can process various colors and materials. A built-in filament detection sensor stops printing and allows for filament refilling when filament is low, then automatically resumes printing. This protects the project from damage due to filament depletion during extended 3D print projects.
Heated Bed: The BigRep 1.3 industrial 3D printer includes a heated bed with automatic leveling to reduce set up time and improve print quality.
Universal filament holder: The BigRep industrial 3D printer includes a filament spool holder designed to hold up to four 22 lb rolls in an enclosed cabinet so the filament remains dust free.
Sample projects:

Art | Furniture | Prototypes |

Automotive replacement parts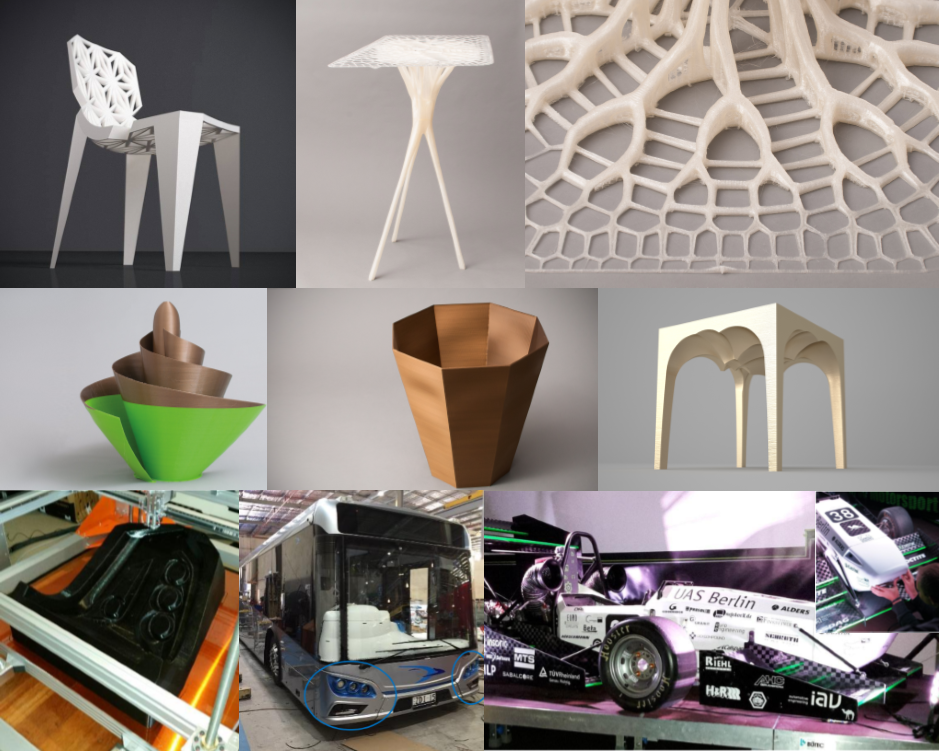 | | |
| --- | --- |
| Features | |
| Build chamber size (inch): | 41.33" H x 38.58" W x 41.31" D |
| Layer resolution: | 100 - 1000 micron |
| Positioning accuracy: | 100 micron |
| Extruder: | Two modular extrusion heads |
| Color: | Aluminum | Orange |
| Warranty: | 1 year parts and labor |
| Shipping Weight: | 1103 lbs |
| Construction Material: | Aluminum |
| Fabrication method: | FFF - Fused Filament Fabrication |
| Printable materials: | PLA, PLA colored, PLA effects (e.g. woodfill, bronzefill, ceramic, biofill, and carbon fill. |
| Unit Size (inch) | 70.1" W x 72.83" D x 78.74" H |
| Heat strategy: | Heated printer bed |